COLLECTIVE FABRIC

---
Location: Los Angeles, California
Duration: 2 Months
Instructor: Felipe Correa
Fall 2017/Harvard Graduate School of Design
Project Team: Collaboration with John Crowley
Nominated to Platform 11
Venice Beach, with its traditions of counterculture and bohemian lifestyles, has moved towards gentrification and a culture of individualism.
The project seeks to explore how collective forms of urbanism can mediate this condition. By introducing a dense, sociable and climatically responsive mat typology, the proposal accommodates a diversity of lifestyles: the comforts of the LA house together with collective forms of housing that offer a sense of commons.

The project is a marriage of three precedents. The first was learning from history of urban form of other Mediterranean cities: dense, sociable and walkable. The second is the case study houses of Los Angeles blur landscape and interior creating sociability. The third is Aldo Rossi and the rationalization of the dense mat urban fabric where the type acts as an functional apparatus which accommodates a diversity of lifestyles prominent in Los Angeles.


There are three identities surrounding the site - Venice Canal District, Abbot Kinney Boulevard and the Venice Beachfront.
The project responds to these urban characters through the expression along the edges of the site. The canal is extended by one block to cover South Venice Boulevard and form an edge of townhouses akin to those in the Venice Canal District. The other edge creates a commercial streetfront which relates to the density of Abbot Kinney Boulevard. The north blocks of the site attempts to correct the geomteries of the site by extending these blocks and reacts to the diagonal directionality of the urban fabric.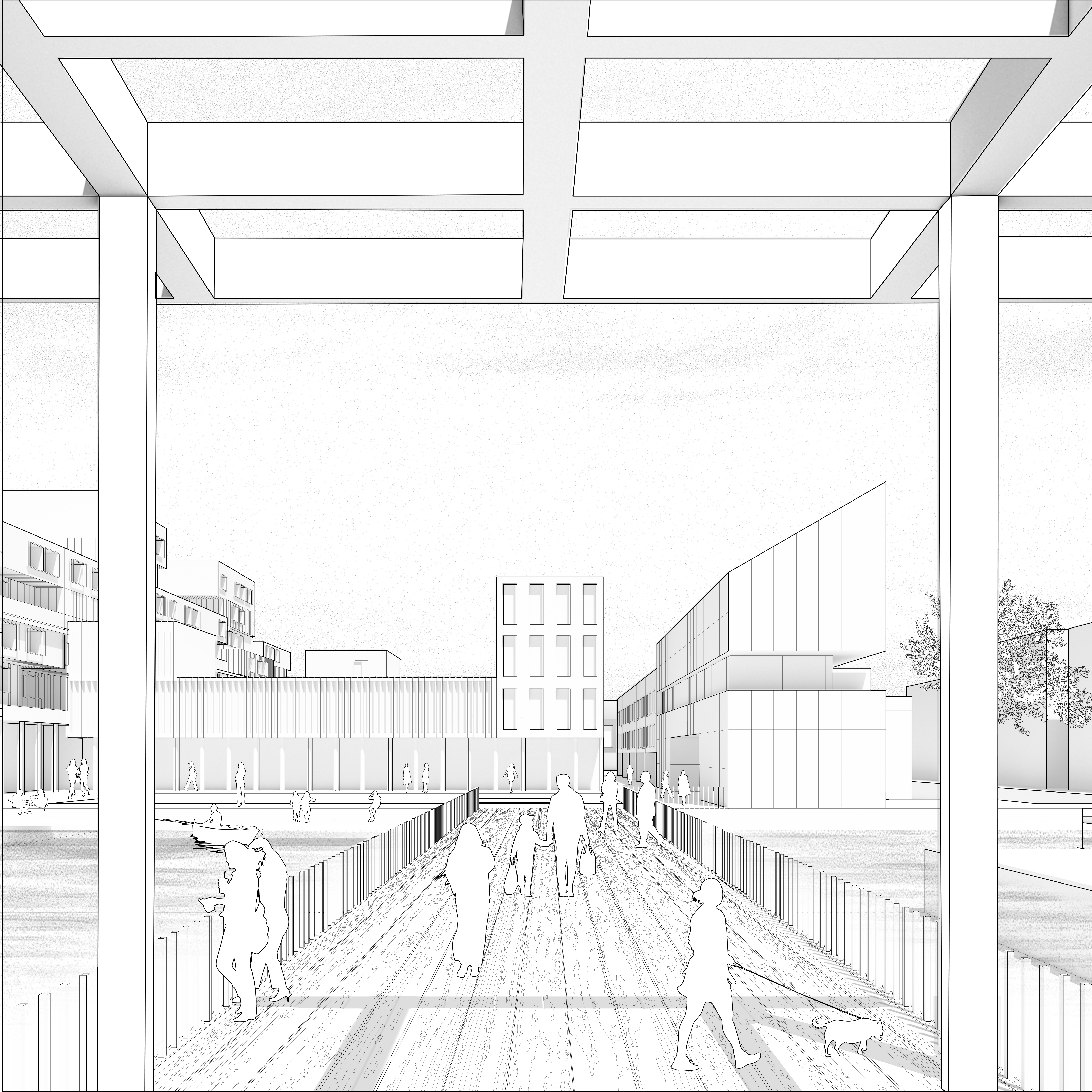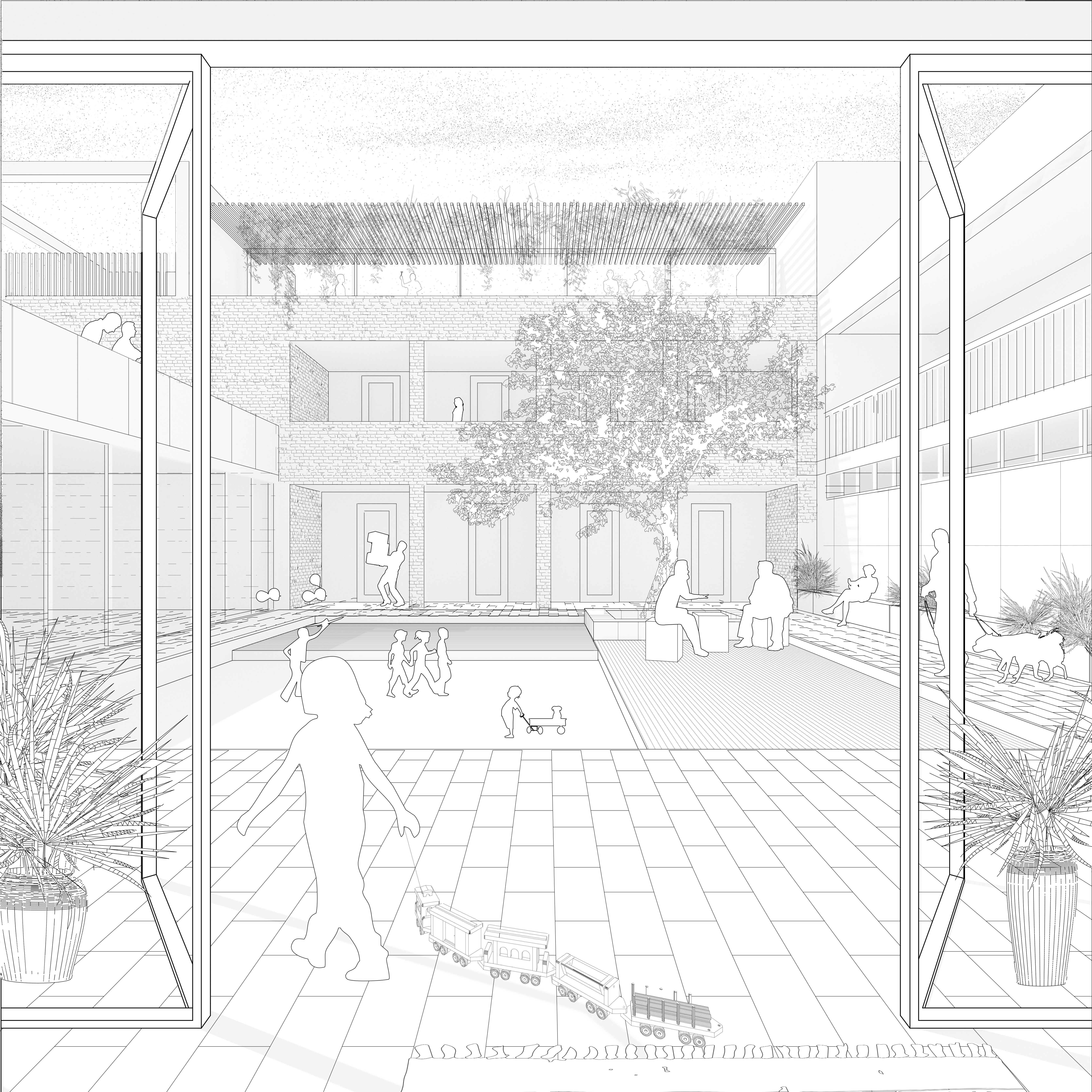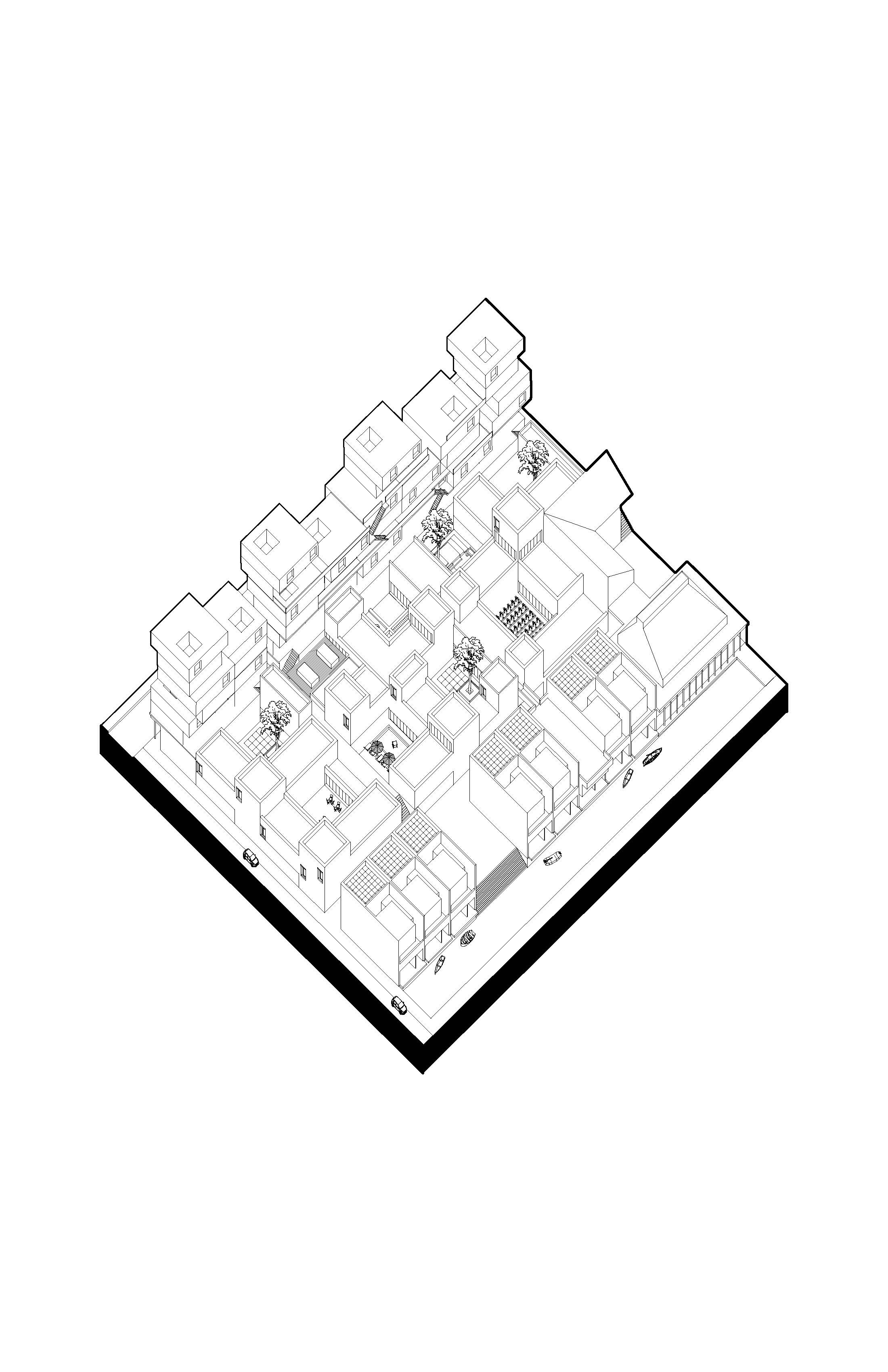 The continuous form of the 'mat' disrupts the object-based urbanism of Los Angeles to create a fabric which acts at the scale of a single block as well as a superblock. The nesting of scales in the project allows for the flexibility through exponential identities built through a structured type. Dense, vernacular settlements are successful in providing a grading of privacy, allowing for everything from intimate solitude to bustling street life. The project proposes three scales; from private courtyards, shared elevated alleys to a lively promenade free from traffic.



By providing a range of flexible accommodation types that cater for the needs of many types and ages of people, a stable and inter-generational community is sought. In a neighborhood where social ties are established over generations, young and old have much to offer each other. Through a review of housing precedent, the project identifies models that offer a sense of commons: the riad, almshouse, villa and hôtel. The housing typologies proposed provide an opportunity to share as much or as little as desired. The seemingly unified urban fabric of the 'mat' provides the potential to accommodate a variety of the eclectic lifestyles present in Venice Beach.